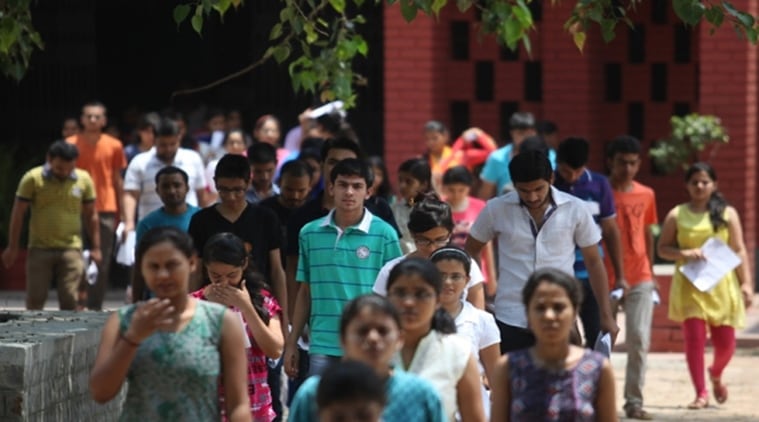 The SSC CHSL Tier II exam is one hour long where students will be evaluated on their writing ability
Amongst the most coveted exams conducted by the Staff Selection Commission (SSC) is the Common Higher Secondary Level (CHSL) examination which was attempted by over 30 lakh students last year.
The pattern of the SSC CHSL exam changed last year after the government notified that there would be no interviews for clerical posts. The final format of the exam was released as late as August this year where it was clarified that there would be a descriptive paper (Tier II) after Tier I.
Over 60,000 students had qualified for the Tier II exam which is scheduled for September 18. This exam is one hour long where students will be evaluated on their writing ability.
The paper will consist of an essay of 200 – 250 words and a letter of 150 – 200 words. This is the first time that the SSC has introduced a descriptive test as a part of the selection procedure. The exam will take place in a written (pen-and-paper) format.
Test of students' writing skills
The essay and the letter writing tests are designed to evaluate students at two levels – first, the examiner wants to understand how informed the student is about key events happening in her/his environment and what kind of opinion the student is able to form based on these events.
The second goal of the examiner is to judge the written communication skills of the students and ascertain whether she/he will be able to communicate effectively and carry her duties in an appropriate manner.
The SSC has not declared what type of topics will be asked for essay writing. It can be expected that topics around national interest, ecological issues, social issues etc are likely to be important.
Topics such as women empowerment, dowry system, environment, Indian economy, gender equality, farmer conditions in India, terrorism, GST bill, and so on may be important from that perspective as well. It would be beneficial to practice these topics and ensure that all key points are getting covered.
How to plan the write-ups:
The key to writing a good essay is to first get your thoughts about the topic in a structure. Once you jot down the key points you wish to convey, use them to build the body of the essay where your points and the arguments supporting them should be written. Once you have the core idea, write the introduction. Lastly, make the conclusion.
For the letter, the priority is to get the format right. Make sure that all aspects – to, from, subject, address, salutation – are in place before you start writing the body of the letter. Letter writing may consist of both formal and informal letters. Here are a few examples that may be important from the exam's perspective.
Formal letters:
Writing a letter to the bank manager for account closing
Writing a letter to SSC Head office regarding exam date
Writing an application to your boss for leave
Informal letter:
Writing a letter to your friend thanking him for a gift
Writing a letter to your father about your result
As the exam gets closer, here are some additional points that one should keep in mind to be well prepared for the exam –
View: Top government jobs to apply in 2016
Revision:
For each important topic, you should make a list of important points that you wish to include in the essay. You can revise these points before the exam.
Practice by writing down all the important formal letters including their formatting. Revise these before the exam.
Don't bother with learning new words/vocabulary in last few days before the exam. Keep the essay and letter simple and don't use too many new words.
Maintain confidence:
If you are confident about your success then you will surely achieve it.
Some anxiety is natural as this is a new section that the SSC has introduced this year but remember that this is new for all the candidates and hence nobody has any additional advantage.
To maintain your confidence level, do some light exercises or play any games that you like in the days before the exam. Games or any physical exercise is necessary to balance your physical and mental energy.
If the energy level is balanced then you feel highly confident and it will help you handle exam pressure better.
Time Management:
Time management is the key to success hence you must know how to plan and divide your time properly. The SSC CHSL Tier II is a short, one-hour exam. There are only two questions that you need to answer. Make sure you give adequate time to both the questions.
Divide your time between the two judiciously. Ideally, spend about 25 minutes writing the essay and 20 minutes writing the letter. Leave the last 15 minutes to revise both your answers. Focus on the language you have used and try to correct any grammatical errors first.
Always remember
Success is not an accident. It is the result of your attitude and your hard work. So choose your path and work towards your destination with full determination.