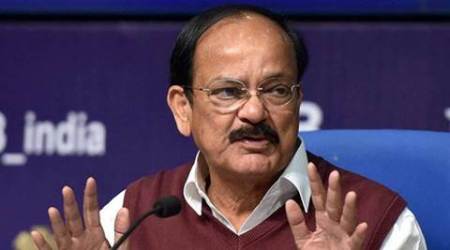 Information and Broadcasting Minister M. Venkaiah Naidu has said that the process of upgrading Indian Institute of Mass Communication (IIMC) as a university is underway.
He said that after getting the status of a university, IIMC would have a platform to start many innovative programmes with wider perspective and inter-disciplinary approach to media education.
Addressing the 49th convocation of the institute in New Delhi today, Naidu urged the students to stay away from sensationalism. He said journalists must ask hard questions, but insisted that reporting should be based on facts.
He said presently in Parliament and assembly reporting, media is headlining the ruckus and sloganeering in the Houses at the cost of real issues related to agriculture and villages.
Expressing concern over paid news, the Minister said journalist is for mission, not for commission and they should refrain from such activities.
Naidu said communication skills are very important in a democracy and there is a need to understand how to communicate to the people.
He said information, with confirmation, is great ammunition against war on poverty, untouchability, terrorism and attack on women.
The minister had on Monday urged HRD minister Prakash Javadekar to expedite of central and tribal universities in Telangana and Andhra Pradesh and asked him to bring the proposals regarding the same before the cabinet soon for approval. The Andhra Pradesh Reorganisation Act has these proposals as part of its promises.
Javadekar had said that land offered at two places by Andhra Pradesh government was inspected and approved by a central team.