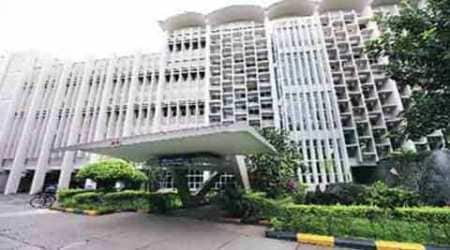 While the IIT Bombay's campus is known for its lush greenery, unfortunately the prestigious institute is facing trouble due to the aggressive behaviour of monkeys.
Located next to the Sanjay Gandhi National Park, students are complaining of too much attacks by monkeys on the lookout for food. "Since after several students complained of the aggressive behaviour of monkeys, we have approached Brihanmumbai Municipal Corporation (BMC) and forest authorities," IIT-B spokesperson Falguni Benerjee-Naha said.
"Monkeys have always been a part of the IIT ecosystem. It is only of late that their aggressive behaviour has become a cause of concern," she said. While the campus has the occasional leopards straying from the adjoining national park, monkeys are more frequent visitors.
The students are mentioned that if they leave for their class without locking the rooms, the monkeys will enter and will ruin their clother and other belongings. A lot of them have complained of stolen clothes, food etc from the hostel rooms. In fact, some students were even chased by troops of monkeys.
A student wrote about the monkey menace in the IIT-B in-house magazine 'Insight' said. When the students approached the administrative authorities of the campus, they were blamed for inviting trouble by feeding monkeys. "It leaves us wondering why the authorities think that at 8:30 am we'll be feeding monkeys, when we haven't had the time to eat breakfast before dashing to class," read an article in Insight.
The general secretary of one of the hostels has approached BMC who suggested to burn crackers to keep the scamps at bay.