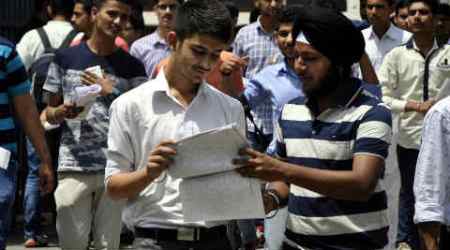 The Supreme Court on Wednesday ordered status quo in admission to undergraduate medical courses in private medical institutes in Madhya Pradesh on a contempt plea by the state government.
The Madhya Pradesh government had contended that private medical colleges were not admitting students on the basis of centralised counselling conducted by it. The constitution bench headed by Justice Anil R Dave issued notice to the private medical colleges, their association and deemed universities based in the state returnable before September 19 when the bench would hear the contempt plea.
The order of status quo is effective both on the counselling being conducted by the respective private medical colleges and the centralised counselling done by the state government.
On September 8, the state government lawyer Saurabh Mishra told the bench that the associations of private medical and dental colleges and private universities had, through notices in newspapers, said those desirous of taking admissions in their colleges will have to participate in separate counselling sessions held by the respective colleges and not the common counselling conducted by the state government.
The counsel said the notices by the Association of Privates Medical and Dental Colleges and the Association of Private Universities of Madhya Pradesh appeared in newspapers on September 2.
The government said the top Court in its May 2 judgment had said that the centralised counselling by the state government does not violate any fundamental right and is in public interest.
The petition said that by its September 2 communication to the state government, the Association of Privates Medical and Dental Colleges said they will hold their own counselling as that being conducted by the state government was not in accordance with law. The communication said that each college will conduct its own counselling.
The petition by the Madhya Pradesh government says that the Centre by its August 9 circular had directed combined centralised counselling on the basis of merit achieved in National Eligibility Entrance Test (NEET).