Swades Foundation inks MoU for better education system in Maharashtra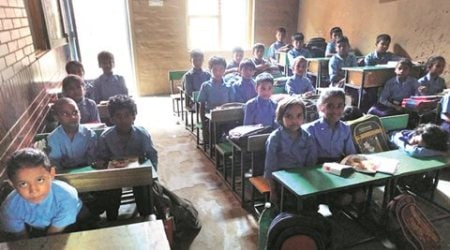 The Swades Foundation, an NGO, and the Maharashtra government have signed a MoU to bring qualitative and quantitative improvement in primary and secondary school education in Raigad district, an official said here on Monday.
The Swades Foundation, founded by Ronnie Screwvala and Zarina Screwvala, currently operates in six sub-districts – Mhasala, Tala, Poladpur, Shrivardhan, Mangaon and Mahad – and plans to extend to other parts of the state.
The state government and the NGO signed a memorandum of understanding to strengthen efforts to better school education in its target areas.
Presently, the NGO supports 1,275 schools, 806 Anganwadis and 39 junior colleges in the six sub-districts of Raigad, impacting around 124,000 students.
Under the initiative, efforts will be made to change mindsets via principals and teachers training, strengthening of Anganwadis, school management committees, bal panchayats and library management committees; create a joyful and enabling atmosphere for experiential learning and ensure better career for children through counselling and scholarships for higher studies.
Principal Secretary, School Education & Sports Nand Kumar said the state government looks forward to taking Swades Foundation's holistic education model forward and its initiatives are in tune with the 'Pragat Shaikshanik Maharashtra Programme'.
Founder Trustee Zarina Screwvala said Swades Foundation would ensure all children receive an education that helps them fulfil their dreams when they enter the workspace and make them socially aware citizens of the country.
The Swades Foundation functions with 1300 community volunteers and 300 staff members which include specialists as well as professionals. Most of these work at the grassroots level.