24 dept representatives in fray for 5 posts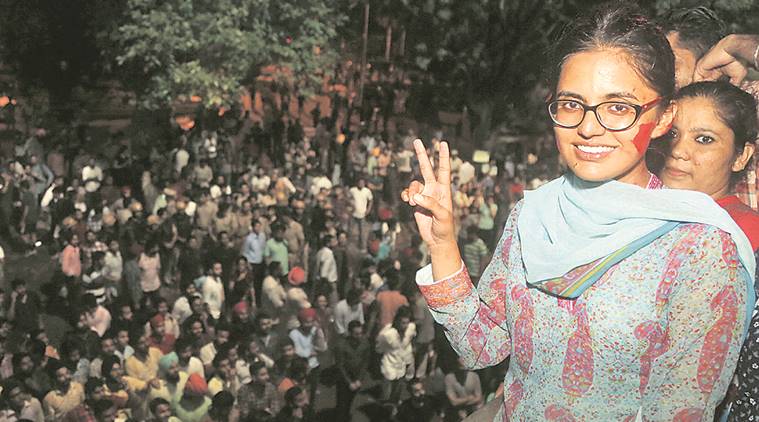 Four elected office-bearers and 124 department representatives (DR) will elect five members to the executive posts of the Panjab University Campus Student Council (PUCSC) on Friday.
The election process, including filing of nominations and polling, will begin at 11 am at the Department of Physics. Major student organisations, including Students Organisation of India (SOI), National Students Union of India (NSUI), Students For Society (SFS) and Akhil Bharatiya Vidyarthi Parishad (ABVP), are contenders for the executive posts.
Kanupriya of SFS was elected PUCSC President on September 6 along with Vice-President Daler Singh, Secretary Amarinder Singh and Joint Secretary Vipul Atray. Daler and Amarinder are from Indian Students Association (ISA) and Indian National Students Organisation (INSO), respectively, and they contested the election in alliance with SOI.
Normally, a majority of the DRs are independent, but parties claim their own numbers. However, the fight will be among SOI, SFS and NSUI. The SOI has claimed that their party is in majority this time. Senior SOI leader Vickey Middukhera said, "I don't want to reveal the number right now, but we are confident of approximately 50 per cent."
Sources said at least three DRs from the University Institute of Engineering and Technology were from the SOI, but even the NSUI has heft in this regard.
The SOI lost out on the second position in the presidential race after the votes for departments such as University Institute of Legal Studies and UIET. However, the SOI alliance emerged clear winners for the posts of vice-president and secretary.
The SFS claimed that it has over 30 DRs while the NSUI claimed it has 34. The ABVP, on the other hand, claimed it has 14 DRs. "Both [NSUI and SFS] parties will give each other a tough fight, but the SOI seems to be the strongest contender so far," said a student leader.
The NSUI has only won the post of joint secretary this year while it swept three out of four posts last year.
In 2017, the NSUI won executive seats while the SFS, ISA and Panjab University Students' Union (PUSU) got one seat each. The percentage of polling was 84.7 per cent.
When asked about the oath-taking ceremony for the new PUCSC, Dean of Student Welfare (Men) Emanual Nahar said, "Nothing has been finalised. The students have not come to me. We have the election for the executive posts tomorrow. If need be, we'll hold the ceremony immediately after the results are declared."
Dr Joshi takes charge as secy to Panjab University V-C
Dr Muneeshwar Joshi, former deputy registrar of Panjab University, took charge as Secretary to the Vice-Chancellor (SVC) on Thursday. Having 46 years of experience, Dr Joshi has worked in various capacities such as a five-year stint with the local bodies minister of Punjab, five years as Special Officer to the V-C during Prof R C Sobti's tenure, and also served in various boards, corporations and ministries. Dr Joshi was also the Registrar of Maharaja Agrasen University, Baddi, prior to joining PU. He will replace Prof Amrik Singh Ahluwalia who joined as the SVC in April, soon after Dr Col P S Sandhu (Retd) resigned.
Prof Ahluwalia, who is from the Department of Botany, has been the Dean of Student Welfare from 2011 to 2013, Dean of Science from 2009 to 2012 and also served two terms as president of Panjab University Teachers' Association (PUTA), apart from holding various other administrative responsibilities.